Why is an Electrical Installation Condition Report important?
Posted on 9th February 2022 at 15:49
You can't see the electricity travelling throughout your home or your business, and faulty and old wiring is one of the main causes of fires.
This report is used to find any deterioration, damage or defects in your property and is an essential electrical inspection for any rental property.
The EICR test provides the landlord with an assessment of the condition of your electrical installation and how efficiently it is performing in either domestic, commercial, and industrial properties.
What is included in the Electrical Installation Condition Report (EICR)?
The report must be carried out for domestic rentals every 5 years or change of occupancy depending on which comes first. Commercial Properties are required every 5 years and Industrial every 3 years. The EIC report will include:
Inspection of the fuse board
All wiring and electrical accessories must comply with the Wiring Standards.
Adequacy of earthing and bonding
Looking for any exposed wires which could cause injury or fire
Any damaged electrical fittings
The electrician will be looking for any wear and tear that could impact on the safety of the property.
EICR is an essential part of any testing regime in a rental property
From 2020 you were required to have an EICR for any new rental tenancy and as from April 2021 for all existing rental tenancies. These would have to be produced within 30 days if this was requested by a tenant, local authority or managing agent.
On the Government website there is a comprehensive report from the Ministry of Housing which will provide you with all the information a landlord will need to comply with the regulation.
The Electrical Installation Condition Report will include recommendations for improvements.
CODE 1 DANGER PRESENT
The electrical inspector may make any C1 hazards safe before leaving.
CODE 2 POTENTIALLY DANGEROUS
The electrical inspector will need to carry out further investigation as a priority.
CODE 3 RECOMMENDATIONS FOR IMPROVEMENT
This is not a failure, but the report would only be deemed as satisfactory.
Large fines for landlords found without an up-to-date EICR
Fines can be up to £30,000 for each breach and during the time of the action, you would not be able to serve notice on the tenant. If you have not complied with the remedial notice, the local authority
Landlords should always use a competent electrician for an EICR
EICRs should only be carried out by a qualified competent electrician, this is due to the new government regulations and the requirement for testing by a registered electrician.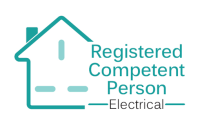 Where can Landlords get independent advice about EICR's?
Those Landlords who are members of the National Residential Landlords Association (NRLA) will be provided with ongoing support. They have provided a report to their members. This guides Landlords through the essential requirements of regular inspections. If you are a landlord of rental properties, this is a good place to find out exactly what is expected of you.
Effect Electrical
are a local family run business, based in Warfield, Berkshire with highly skilled electrical engineers who are experienced in providing landlords with EIC reports.
EV CHARGING
We are an OZEV (Office for Zero Emission Vehicles) Approved installer
DOMESTIC SERVICES
We carry out all scopes of works from a simple socket or light replacement to replacement consumer units and Full Re-wires.
COMMERCIAL SERVICES
We cover all scopes of commercial lighting and power installation.
Leave a comment: